19.10.2017
FUCK ART, LET'S DANCE! are coming back to the island. After touring through the clubs in Bristol and London early this year, they've been invited to play at this years edition of The Great Escape Festival in Brighton.
To warm up the band from Hamburg just spent a month touring in Germany and played amongst others a sold out show in Berlin, Munich, Stuttgart and back to Hamburg. But their love for the UK is still strong so they are coming back to London this fall. In their suitcases you will find their latest LP "Forward! Future!" to make sure all the Brits see their energy on stage.
So make sure to come by at The Brewhouse in London. They invited Plaitum to play with them for that evening.
SAVE THE DATE – 16.11.2017 – The Brewhouse (London) – Doors : 7:30 pm
Find all information and tickets here !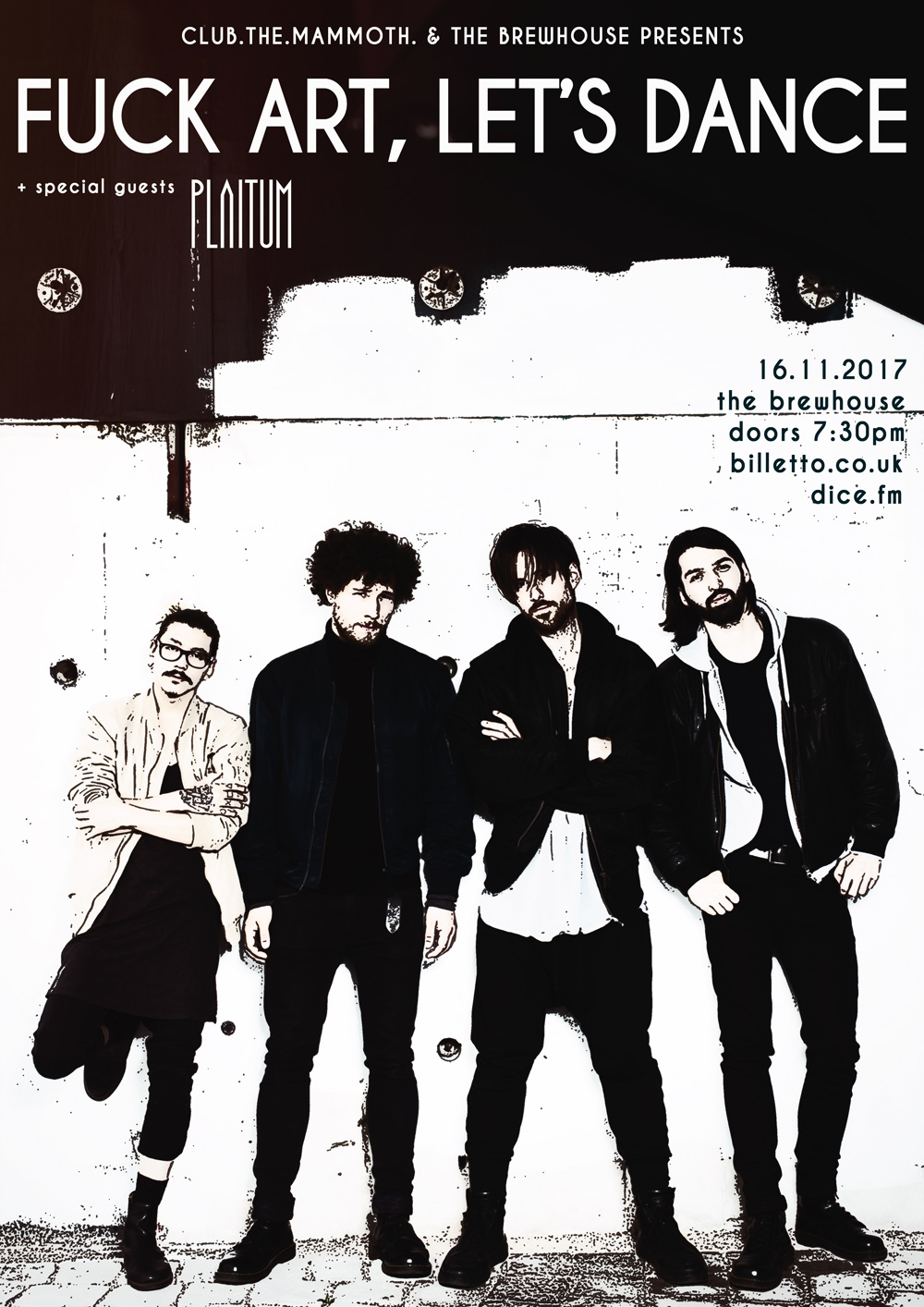 Website | Facebook | Instagram | Soundcloud